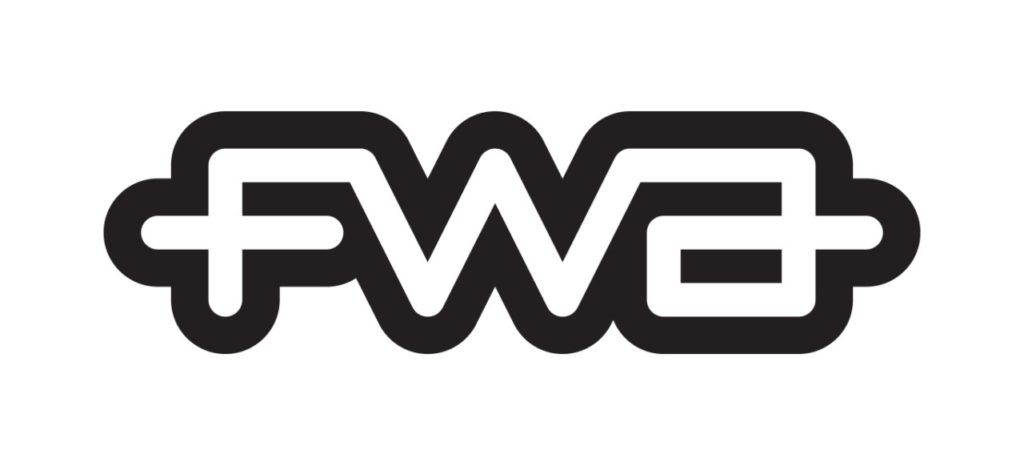 A Brief History
For the past 16 years the FWA (Favourite Website Awards) has been honouring websites that push the boundaries of what is possible on the internet. There have been many other awards sites step forward during this time, too—Awwwards, CSS Design Awards and siteInspire are just a few examples.
Still, to this day, the FWA is regarded as the "Oscars of web design" and considered an extremely coveted award. Much of what you see on the internet today stems from a community of companies and individuals that were pushing the envelope in the early to late 2000's and the FWA should be credited as one of the originators that paved the way for others to follow.
A Vision
Like many innovations—the FWA was founded by a visionary individual. His name is Rob Ford (not the infamous Toronto mayor). It was his actions and vision that put into motion what would help the FWA become the most successful web awards site in history.
"I never set out to create my legacy back in 2000 but glad I did as I finally found my reason to be on this planet, having spent my entire youth wondering what it's all about."
–Rob Ford (FWA founder)
This vision for the site has helped launch careers and foster the creation of many companies; it has had an extraordinary impact on both the industry and visitors to the site. We owe a great deal of thanks to Rob for his tireless efforts in helping to inspire and push our industry forward.
#AllNewFWA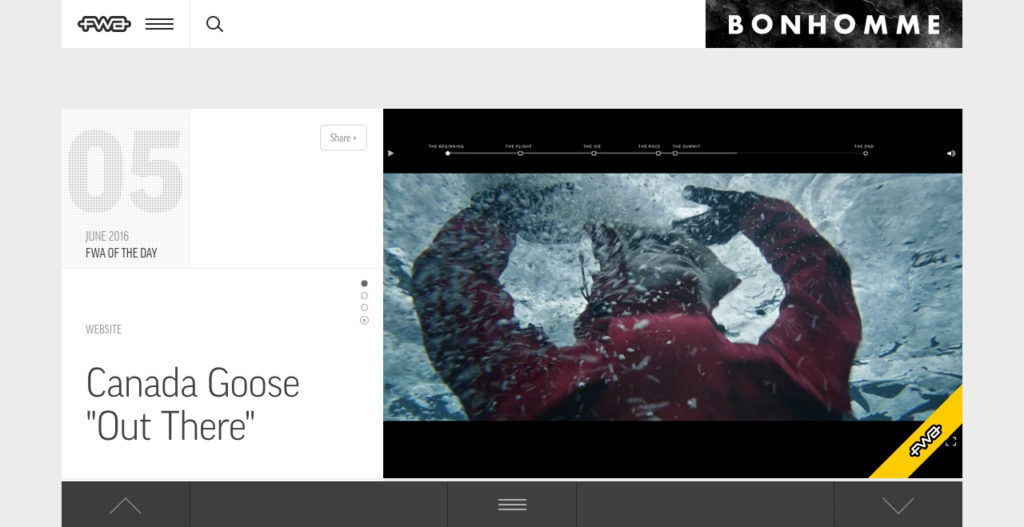 Yesterday, the FWA launched its brand new site and it does not disappoint. The new design is the brainchild of design studio Hello Monday. The new FWA design presents great content in a much more engaging format. Websites, apps, physical installations, and VR projects are now all awarded under the same 'FWA of the Day' banner. And the vast quantity of editorial content is now presented more prominently, too—a treasure trove of information that simply must be seen.
A Global Jury
The judging process is better than ever. The new Live Judging system makes the process more transparent to both nominees and visitors of the site and judging is performed by a jury of over 100 men and over 100 women located all over the globe.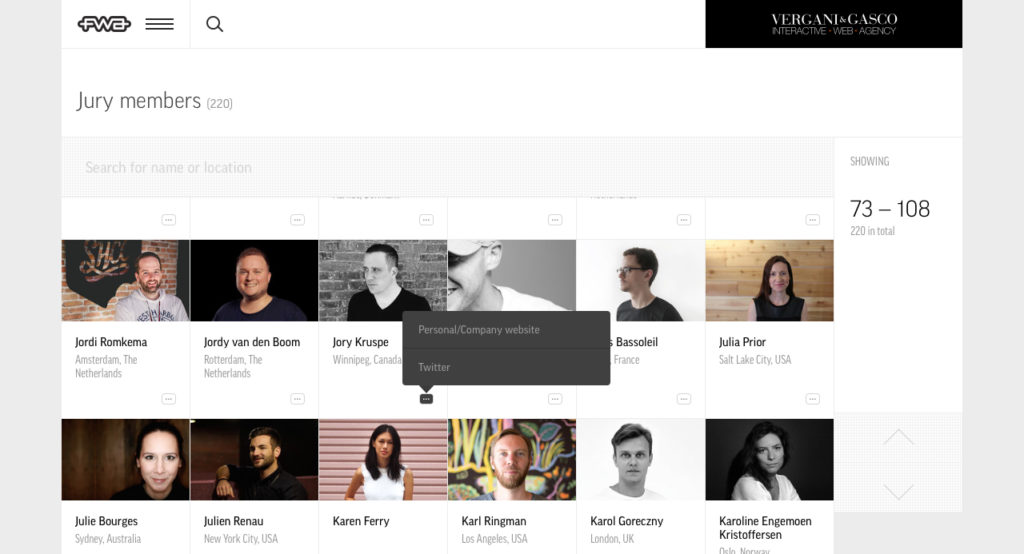 It was back in 2006 that I designed and developed dipnahorra.com (still live), which won an FWA. I was later invited to become a member of the jury of which I have been a part of for the past eight years. Currently, I am one of eight jury members in Canada; here are the other seven jury members that share Canada as a home: @fperreault, @gregmwashington, @LutinCapuche, @hiphenix, @felinefrauline, @nooratweet, @derossi_s
It is truly an honour to serve as a jury member and to be a part of not only Canadian representation, but to be connected globally to all of the amazing talent involved with FWA.
Awards Do Matter
People say many things about design awards. When it comes to awards for digital projects, it is nothing but a positive. The FWA is judged by a worldwide group of peers that are committed to seeing creativity and innovation flourish on the internet.
Not only does it push our industry forward, but it gives us a platform to showcase our clients' work. It helps expose our clients to a massive and engaged worldwide audience.
The FWA is responsible for giving us this platform and has helped fuel us to strive for the things that have never been done before.
To The Future
One need only look at the sites of today to see the direct influence of the FWA. Many people and companies laid this groundwork and the fingerprints are all over the work of today. Much has changed in those 16 years, but the #AllNewFWA has remained true to its core philosophies of Innovation, Progression and Future Thinking.
The FWA prides itself on pushing the internet generation forward and it clearly is still doing that in a big way.
Topics