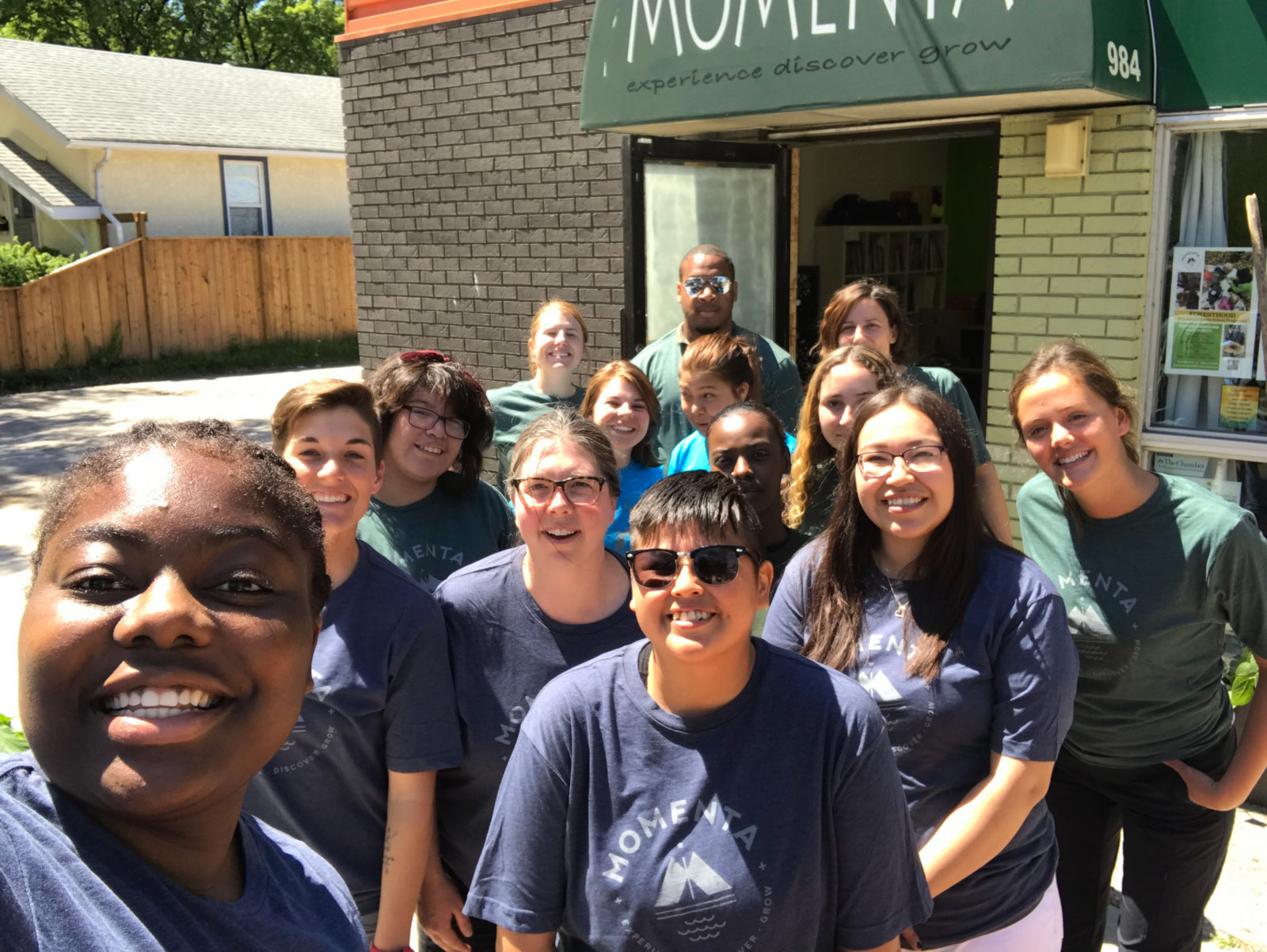 There are few businesses that can honestly say that they are doing the hard, critical work of creating ethical spaces and addressing historical trauma, social inequality and resounding poverty. Momenta is a Manitoba-based organization that does this. The organization provides accessible and therapeutic outdoor and adventure programming for people from vulnerable communities and those who serve those communities. I have been fascinated with Momenta since my wife first told me about them.* And as Momenta happens to also be one of the few Certified B Corporations in the province, I asked co-founder and facilitator Lise Brown to tell us more. In this interview, she discusses the organization, why it became a B Corp and how design fits into their work.
Q: What is Momenta and what is its mission or mandate?
At Momenta, our mission is to create experiences that discover strengths and foster growth. Our vision is "Adventuring for Good"! In 2006, Momenta was founded by me and my colleague Sara Harrison to meet a need in Manitoba to provide year-round, accessible therapeutic adventure programming that is research-based. Our organization designs programs that incorporate our core values, themes from the participants' daily lives, and agency-defined therapeutic goals and aspirations for their groups. This includes leadership development, character building, positive peer relationships, group cohesion, and coping strategies.
We teach to and lead by our values on Treaty One Territory, the ancestral lands of the Anishinaabeg, Cree, Ojibwe-Cree, Dakota, Dene and homeland of the Metis Nation.
Q: Why did Momenta become a B Corp?
Momenta became a B Corp because we want to be transparent about who we are. We are a 100% female-owned, small local business that wants to do good work, provide exceptional programming, offer sound and meaningful employment opportunities, and make as small a footprint on the land as possible. To be a B Corp means that you "meet the highest standards of verified social and environmental performance, public transparency, and legal accountability to balance profit and purpose". The B Corp community and its assessment process helps us to develop progressive, inclusive, meaningful policies and procedures that support people and the environment, and helps us focus on where and how we can do better. We are a values-driven business, which is beautifully enhanced by being a B Corp — to put our values not only into action, but into written policies and procedures that make sense for employees, employers and the land.
Q: What is the most important challenge facing our community that Momenta is addressing?
We are doing a few important things in some small, local ways to address challenges that we face:
We provide first job and leadership opportunities for young people who find it difficult to join the workforce.
We connect (or reconnect) people to the land. Every single one of our programs has a component that is outside. This has been a part of who we are since the beginning — being outside is healing and necessary to feel connected to ourselves, to others and to the natural world.
We provide programs at Momenta and train others about working with children and youth using a trauma-informed, anti-oppressive, strength-based lens that puts the child at the centre, to create spaces where young people can be their absolute best.
We train people to be safe in the outdoors through wilderness first aid and paddling certifications.
We prioritize truth and reconciliation and decolonization in our work.
Q: You have a great brand and a website (neither by Manoverboard) that supports your work. How has design changed, established or grown your business?
Owning a small business is not easy. Design has helped us become something — to become established, to become bigger than our vision and to become recognizable. In our first few years, we relied on word of mouth (and still do) because we provide experiences — when people feel something at our programs and share this with others, this is certainly our best marketing tool. However, having a strong logo, website, and printed materials, has helped us to build trust, to share our values, to be transparent and to build up a good reputation. We also know that branding helps our staff feel like they are a part of something bigger and allows us to create items that they are proud to wear and represent Momenta and its values.
-——-
*Full disclosure, my wife, who is a teacher, has engaged Momenta on a number of occasions to work with her students. As well, my daughter worked at Momenta's camp as a cook during one very hot but glorious summer.
Topics