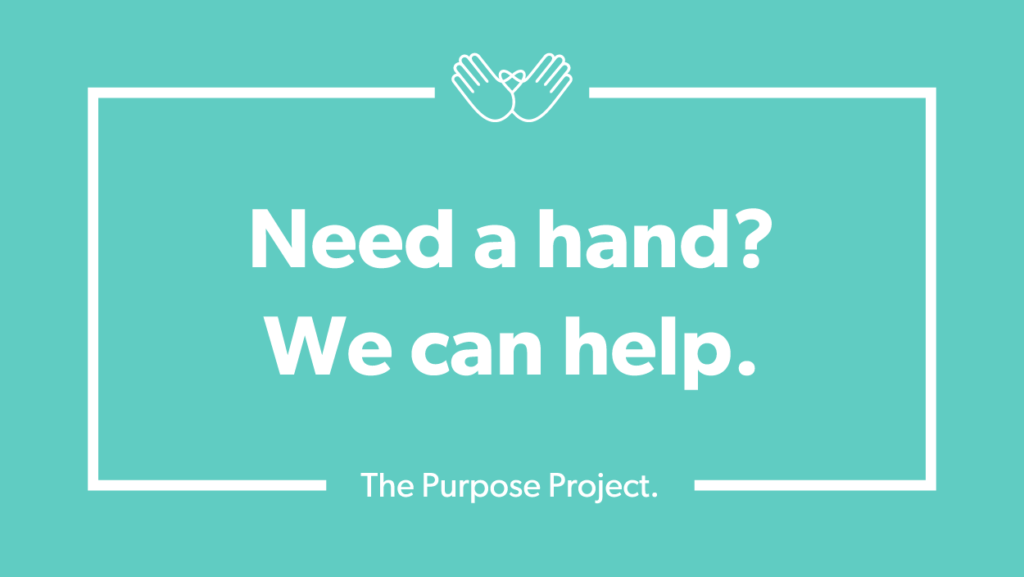 Repurposing the Purpose Project
In 2017, Manoverboard set aside approximately $12,000 of labor hours to help a number of remarkable local organizations develop their brand, build out their visual identity and web assets, and strengthen their content strategies. We called this The Purpose Project. It was meaningful work for all of us — giving back to a few of social enterprises (Bee Project Apiaries and Northern Lights Mentorship Group) that had made and are making a large impact in the Winnipeg community. As a Certified B Corporation and a purpose-driven design studio, providing design and communications services on a pro bono basis reflects our values and keeps us more connected to the critical work that nonprofits and social enterprises are doing every day in the city.
While Winnipeg is experiencing growth and economic and cultural rejuvenation, the issues it faces are daunting. Child hunger and poverty rates are very high. Wealth disparity masks the hardships and racism that many thousands of people experience each day. As well, public transit infrastructure and active transportation are persistently underfunded.
In 2018, we are revamping (or repurposing) The Purpose Project, providing a similar level of pro bono support within a slightly different framework. We learned a lot over the past year. The recipe that we wrote is now being rewritten based on a number of questions that we asked ourselves about the Purpose Project:
What were the outcomes of the projects?
Did those outcomes match our own and the our client's expectations?
How does pro bono work for a social enterprise differ from pro bono work for nonprofits?
How well did the work reflect our commitment to leading-edge design and web development?
How strongly does the Purpose Project reflect our commitments to creating durable social change and environmental stewardship?
Answers to these and other questions are in hand and the formula will be modified slightly. In 2018, the five big changes are the following:
Purpose Project clients will be asked to pay up to 20% of the cost of the project. We believe that when clients have a financial stake in their own success, the opportunity for better outcomes increases dramatically.
The rubric for choosing applicants will change slightly. We will put a lot more emphasis on the "Achievability" criteria, which should help ensure that any design or product we produce together has greater impact. We will also interview finalists.
Applicants should have either a board of directors or a board of advisors in place at the time of application. Even a small board provides an important level of oversight which, in turn, means more assurance that projects will succeed.
Last year we chose two Purpose Project partners with the idea of spreading the wealth a bit. This year, we're going all in: we will select one nonprofit or social enterprise with whom to partner.
Instead of offering different services (branding, identity, web, etc.), we will only provide our core service: digital strategy and website design and development.
That's it. We are really excited to find a Purpose Project mate for 2018. Below are some of the details, with additional information coming soon.
Seeking Community Change Partners
Many organizations in the city of Winnipeg and the province of Manitoba are actively addressing important social, economic, and environmental challenges. Many organizations are having a difficult time getting the word out. Others feel stuck with their current website or communications platform. There are far too many pioneering organizations and social enterprises practicing in the shadows and too many who don't have the funds to enlist a marketing and communications partner.
For 2018, we will be issuing up to $15,000 in service grants to selected nonprofit organizations and social enterprises in Winnipeg and Manitoba. Our goal is to find and support one change agent partner that may need a helping hand to get to that next stage in their communications initiatives.
How It Works
Each Purpose Project applicant will be reviewed using six criteria:
Demonstrated need
Project complexity and size
Values alignment
Outreach and impact
Achievability
Long-term sustainability
These six criteria will be scored on a scale of 1 to 5, with 5 being the highest in potential. Every team member at Manoverboard will have an equal vote. Ultimately, we are looking for a good fit: a pro bono client to whom we can lend a hand or two and who, in turn, will leverage our collaboration.
We will provide all applicants with their score so that they might understand our decision-making and gain feedback.
The chosen applicant will be publicly announced in a joint statement between Manoverboard and client. Please note that Manoverboard reserves the unconditional right to issue smaller, larger or no service grants than what is indicated and the right to modify any terms and conditions indicated here prior to issuing a service grant.
Who Should Apply?
Any nonprofit organization or social enterprise with a demonstrated commitment to positive impact in the community or our environment should apply. All applicants must have a working address in Winnipeg.
What Services Will be Part of the Grant?
Visual identity development, logo updates, small websites, collateral such as brochures and pamphlets, signage, presentation decks, and posters are all potential gigs.
What Services Will Not be Part of the Grant?
Marketing and communications strategies, large websites, copy writing, media buys, photography, video editing or production, software or application development, IT consulting and support, and outdoor signage are not potential projects.
How to Apply
We know how valuable time is for people running organizations and for anyone trying to create change and hope you or an organization that you know will consider applying.
Please read our Purpose Project page for detailed information about applying. The application form link is at the bottom of that page.
Topics