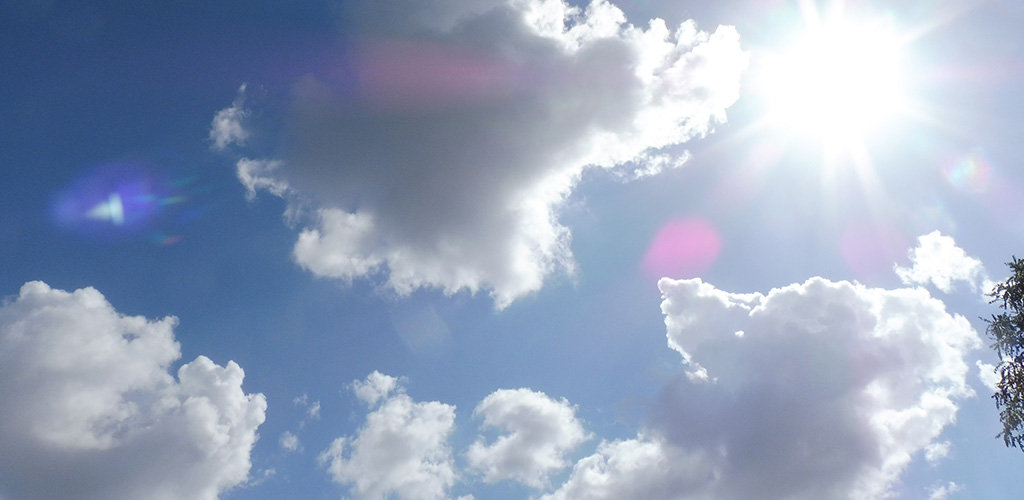 The year 2016 was a year of forward motion for us at Manoverboard. We made great strides in our work, creating new strategies, sites, and identities for clients that are helping to solve some of the planet's most challenging issues.
As a Certified B Corporation, we also made strides in conceptualizing, concretizing, and describing our social and environmental impact.
Like any small not-only-for-profit, there are challenges in creating and measuring that impact. We are not strictly a social enterprise, which typically provides opportunities to vulnerable or disenfranchised populations. We are also not a social impact firm in which our work directly influences the lives and livelihoods of the poor and economically disadvantaged. And we are not (yet) directly developing new solutions in the green economy, though we are strong advocates and users of sustainable technologies. Fundamentally, Manoverboard is a professional services firm and we have three direct means of creating and measuring positive impact.
First and foremost, we assist our clients, who range from impact investment firms to social welfare organizations, to better communicate and construct their ideas and messages. Our clients do the heavy lifting here—our impact is directly tied to their success. The better that Manoverboard designs digital products and strategies for its clients, the easier it is for them, in turn, to influence, advocate, fund, and develop programs and projects that benefit people and planet.
Second, we work in our community, giving as much time and energy as we possibly can; Manoverboard volunteers and provides services on a pro bono basis to select non-profits.
Finally, we are advocates for sustainability at the intersection of design and technology, which too rarely considers its material impact on the planet. Manoverboard is working hard to promote, provoke, and establish new paradigms for thinking about and implementing a more sustainable web.
Impact Reports Are Triple Bottom Line Annual Reports
One of our services is design and development of annual impact reports that document the data and details of clients' social and environmental and economic impact. These impact reports (like this one for SJF) combine the quantitative information obtained by a client and their third party partners with the qualitative stories of engagement that emerge over the year.
Impact reports are a very powerful, sophisticated and comprehensive way to showcase positive (and negative) impact through full cost accounting. They are useful for investors seeking to validate their valuations of socially responsible companies. They are helpful to customers who increasingly seek transparency and accountability in business behaviours. And they are good for employees, who may not have an opportunity to see the big picture in their own everyday efforts.
The Goods: Five Key Areas Where We Worked to Make a Difference
Below is our own impact report for the year 2016. It's also our first. The structure aligns with the five key areas of the B Impact Assessment and, while by no means visually compelling, it serves as a definitive story of our impact last year.
Environment
At Manoverboard, we are on a mission to create a fully sustainable web. With websites growing in size and most servers being powered by fossil fuels, this is not an easy task. But it is an achievable one. With our friends Mightybytes and Third Partners, we released a new web-based initiative in 2016 called Serving.Green. This website is a lightweight but rich educational tool that highlights how we our digital footprint effects our carbon footprint. The internal cost of this project was approximately $12,000.
Workers
In 2016, Manoverboard was honoured to receive B Lab's Best for the World award in the Workers category. This means that we ranked in the top 10% of all Certified B Corporations in the world. It's a privilege to have received this and it's a testament to the hard work of our team and the care we take in thoughtfully managing employees and engagement. As part of its commitment to workers, Manoverboard provides benefits such as healthcare, holidays, paid volunteer leave, and subsidized public transportation that exceeds most other businesses.
Customers
We were fortunate to have helped a number of incredible and innovative clients in 2016. This included HeartShare Human Services of New York, with whom we have worked for over ten years. HeartShare helps over 35,000 people with developmental and intellectual disabilities each year. It includes Praxis Consulting Group, a B Corp that provides leadership training and employee ownership advising to businesses and nonprofits. It includes Womens Enterprise Centre, an organization that offers training, financing, and consulting to women entrepreneurs at all stages of their businesses. This work, and related projects, represented about one half of our revenue last year.
Community
Manoverboard spent approximately 100 person-hours volunteering in our community in 2016, mostly at Winnipeg Harvest, an organization that supports food banks throughout the city. We visited the warehouse as a team, sorting potatoes, onions, and bread and performing odds and ends as needed—cool hairnets and all.
Governance
In late 2015, we established a volunteer advisory board to provide advice and guidance around governance, business development, operations, and impact in the community. I am tremendously grateful for the board's brilliance and kindness in 2016. These board members have diverse backgrounds and expertise in the areas of sustainability, consulting, communications and government and helped Manoverboard create new opportunities and establish processes throughout the year.
Looking to 2017
In 2017, we are grateful to be taking on new clients who are consciously and conscientiously building impact. We are also rolling out a new service grant, called the Purpose Project, to help us be more intentional about our community service. And we will continue to expand the reach of Serving.Green as part of our advocacy efforts.
I'm also thrilled to announce that we will be donating one percent of our revenues each year to environmental and sustainability nonprofits in Canada and the U.S. under the auspices of our new partner, 1% for the Planet. To our collective future.