Today, it's impossible to deny the prevalence of social media platforms such as Facebook, Twitter, Instagram, LinkedIn, and blogs. Social media has proven to be so powerful that many businesses and non-profit organizations have implemented it in their communications and marketing strategies.
Having a strong online presence is especially important for non-profit organizations, whose causes rely heavily (sometimes entirely) on their supporters. Since many non-profits already have to deal with tight budgets and limited staff, social media isn't always high on their priority lists. However, while effective social media requires constant time and effort, the attention that your cause can garner along with the connections you can make with your audience are a worthwhile tradeoff.
Here are the top 5 reasons why non-profits should use social media.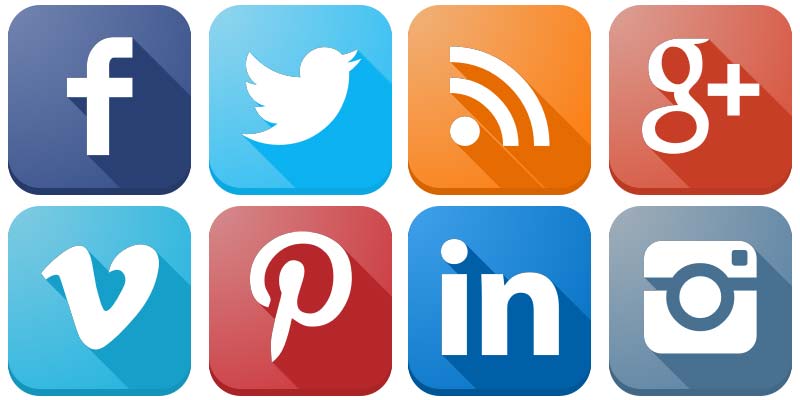 1. Engage and Connect
Social media networks are the perfect platform for asking questions and opening up discussions with your audience. Research has shown that posing questions, specifically those starting with the words "would" or "should" attract much more likes, comments, and shares than posting a simple statement. Opening up the dialogue with your followers make them feel as though their voices and opinions are being heard. This contributes to strengthening your non-profit's relationship with supporters and building your online community.
Search engines and analytic tools enable you to listen to what people are saying about you online. Having a good presence on social media allows you to control the content, but it's also a place where people can voice concerns or displeasure related to your organization. Tracking mentions provides a great opportunity for engaging in conversations with ambassadors, as well as addressing questions or concerns people may have about your organization and its cause. Moreover, social media is a great place to thank your supporters publicly. Tagging them in photos and posts not only makes them feel appreciated, it also allows your posts to be shared with their followers, thereby extending your reach to their audiences. Underlying your social media strategy should be this: help your stakeholders and help them help others.
2. Drive Traffic
As we discussed in one of our previous posts, 6 Large Non-Profit Websites You Need to See, most people will turn to a non-profit's website in order to find out more about the cause and how to get involved. Most of your supporters will only seldomly check your website for updates, meaning they likely only think of you and your cause periodically. Having them like your page on Facebook or follow you on Twitter provides an opportunity to appear on their feeds and give them daily reminders of your mission. Social media is a great tool to help drive traffic to your website, and subsequently attract donations, volunteers, and raise general awareness for your cause.

In return, use your website to drive traffic to your social media accounts by including buttons linked to any and all platforms that your organization uses. Many organizations even include their Twitter feeds on the homepage of their site to entice visitors to subscribe to their social media accounts. If blogging, make sure to include links to any posts on your social media channels to encourage people to read and share it.
Despite the difference social media can make for your organization, don't expect your website, social media pages, and blog to be hits over night. Social media and content marketing take time and patience—so does building an audience. Many digital thought leaders believe that it takes several months to see results from social media marketing. Integrating social media into your overall communications and marketing strategy is a potentially powerful force, if you're willing to put in the time and effort.
3. Shareable content means more exposure
The more shareable content you produce on social media, the more people will see what your organization is doing and be motivated to get behind it. Given how easy it is to share content online, social media is a great place to create momentum for your organization and any campaigns you may be running. The ALS Ice Bucket Challenge is an example of an amazingly successful social media campaign. You've surely noticed the videos of people, celebrities and civilians alike, dumping cold water on themselves inundating your social media feeds for the last few weeks. Over $70 million dollars has been donated to the ALS association to date, a colossal hike from the $2.5 million that was donated during the same time period last year.
There's no denying that this wouldn't have been possible without the use of social media. There are several different factors that contribute to the campaign's success. First, it's the direct call to action from someone you know publicly challenging you. Then, the time-sensitivity of only having 24 hours to complete it adds a level of urgency. Finally, the simplicity and hilarity of this campaign is the final factor that has helped make it go viral. It's incredibly easy to pour a bucket of ice water on your head, and then upload a video proving that you've accomplished it. Unless you're Paul Bissonette of the Phoenix Coyotes, who took it upon himself to make the most epic Ice Bucket Challenge video the Internet has seen, helicopter and glacial water included.
Like Bissonette, it's important to be creative with your social media campaigns. Finding inventive ways of tapping into the ideas people may be already thinking about, but are not actually doing, could be the key to creating an Ice Bucket Challenge of your own for your cause.
4. Marketing Tools
The ALS Ice Bucket Challenge is only one example of many fruitful online campaigns. As opposed to traditional means of advertising such as television, radio, and print ads, social media is a great and affordable way to run a marketing campaign that has potential for wide reach. To facilitate and maximize your social media campaign, consider using a social media management tool. There are several applications, such as Hootsuite, SproutSocial, and Buffer, that can help organize, monitor, and analyze your social media campaign. Tools like editorial calendars can help with scheduling and deadlines, and analytics tool can help you determine which parts of your campaign are successful, and which ones need further research.
It's best to vary the types of post you use on social media, whether you're running a campaign or not. Try to mix in press coverage, news about your organization, stories of people you've helped, spotlights on volunteers, information on upcoming events, and reminders of how easy it is to donate or contribute to your cause. Be visual! Posting pictures and videos is much more likely to get "likes" than writing a simple status. It's also important to determine the appropriate posting frequency to avoid inundating your followers' feeds. Too much, too often could put you in the "unfollow" zone, though consistently is key. Update frequently and be dynamic. In fact, social media is the ideal place to give followers a behind the scenes look at your organization. This personalized content can be more compelling than traditional promotional materials such as brochures and newsletters.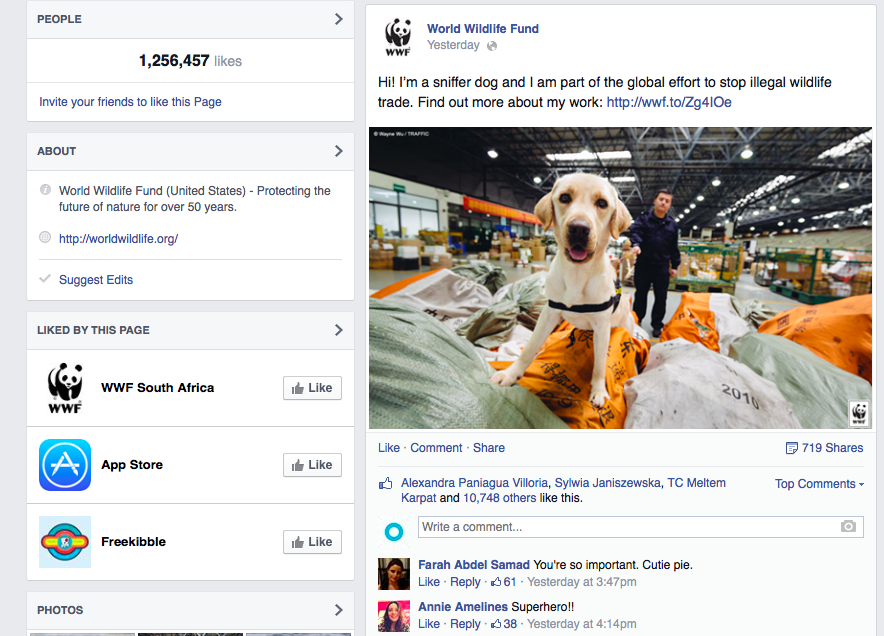 5. Extend your PR reach
Having the right amount of digital influence can boost your presence in the public eye. For example, find out if there are any celebrities (local and otherwise) or people with large online followings that advocate for your cause and ask them to promote you to their audiences. This is an easy favour to ask from your well-known supporters. Social media can also allow you to connect to far away supporters and like-minded organizations that you can develop partnerships with. Part of your PR strategy should include having your friends and partner organization link back to your site. Backlinking is incredibly important to boost your search engine optimization and demonstrates that you have the wide-ranging support of other organizations.
Additionally, not only can you link to any press coverage your organization has received regarding news and events, you can also use social media as a way to work your public relations and media relations. Contacting a journalist or someone from a media outlet through social media can be more successful as it is more direct than simply adding to the slew of emails they receive every day. As social media platforms become more and more popular, consider approaching digital publications and popular bloggers for additional exposure. Asking them to publish or share news or information about your organization can help you reach unexplored audiences.
Like most things in the digital world, social media is evolving quickly. Start small, try it for yourself, and find out what works for your non-profit online. If you run into problems or find that navigating the complexities of social media is out of your scope, Manoverboard would be happy to help with an online campaign. Check out these blogs for more references on how to incorporate social media for your non-profit:
http://www.nptechforgood.com
http://www.bethkanter.org
http://socialmedia4nonprofits.org/blog/
Topics